A botched buckle bomb during Raw had us cringing on Monday night when the returning Nia Jax looked more than a little ring rusty.
Jax took on Kairi Sane during WWE's flagship show and it was uncomfortable to watch on a number of levels.
Nia has never been the best in the ring but coming back from injury and being thrashed straight back into things has done her no favours as well as put others at risk.
The buckle bomb is a routine move but we've seen it go wrong in the past. Sting had to retire after receiving a safer bomb than Jax delivers below.
Take a look.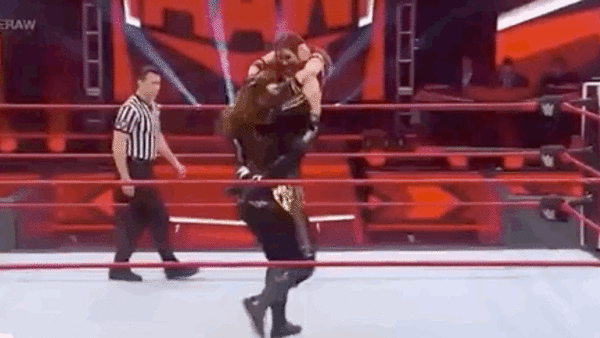 WWE and more specifically Vince McMahon don't know what they have in Kairi Sane. She has the potential to be a top wrestler but Sane has found the going tough in WWE.
We hope she's alright after this move.
There's a chance more injuries could happen during this era of wrestling with no hose shows to keep the wrestlers ticking over and alert. Coming in every so often, out from the cold to wrestle a variety of matches could be detrimental to wrestlers health.