With Wrestlemania just a few weeks away now is the time to place your bets on the grandest stage of them all. We have looked over the most likely bets to come up at this years Wrestlemania and are passing our opinions onto you but remember, gamble responsibly.
The first wager we would advise would be for Becky Lynch to win the triple threat at 1/4 as "The Man" has been straight fire since summerslam and it looks as though the man will come around on April 7th.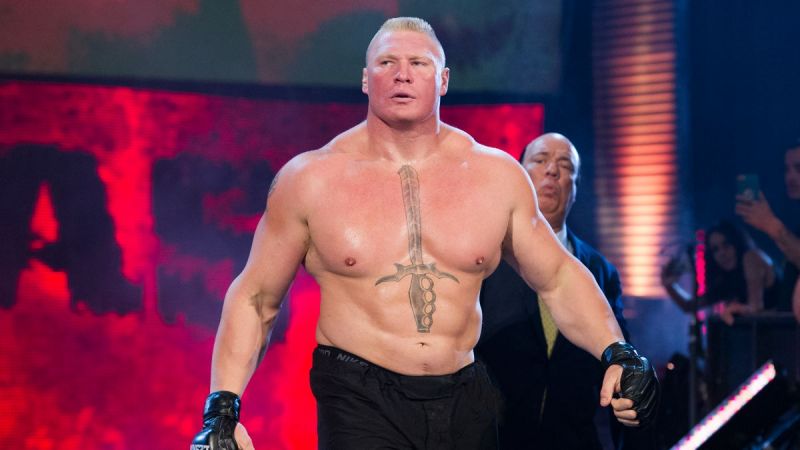 Brock Lesnar has held the Universal Title since the Crown Jewel PPV and has had a death grip on the title ever since. While Lesnar could stick around the company after Wrestlemania is over we believe the Kingslayer will become the Beastslayer with odds of 2/5 giving the WWE Universe a full time Universal Champion once again.
Shane McMahon's recent heel turn against The Miz has brought plenty of heat to the best in the world and we believe that he will use that heat to pick up the win at Wrestlemania. With odds of 10/3 of McMahon winning this looks likely as there seems to be many babyface wins on the card that will achieve something, Miz winning would only cool McMahons heel heat.
Kurt Angle will wrestle his final WWE match this year but who will his opponent be? John Cena appears to be a strong candidate with 1/1 odds as Cena could look to end Angles career as Angle began his own.
Batista made things personal when he shockingly attacked Ric Flair. He crossed a line and the Cerebral Assassin looks set to take his revenge in a no holds barred match. With odds of 1/3 we can see The Game finally getting the win over the Animal that has eluded him for years.
While not confirmed to be taking place this year as of writing it is possible to be on the Andre the Giant Memorial Battle Royale match. As with every year, a seemingly surprise pick has won often with the idea to build the superstar after Wrestlemania. With mania potential superstars in the match such as EC3, Aleister Black, Ricochet, Lars Sullivan the favourite according to skybet at the moment is surprising, Curt Hawkins! At 4/1 Hawkins is the clear favourite in front of Harper at 7/1 and Sami Zayn at 10/1 we think WWE could finally break Curt Hawkins losing streak as Hawkins may only need to eliminate one person to win his first match since returning to the WWE.
These matches are the confirmed matches as of writing but it is also possible to wager on which matches could take place and these are the matches we see likely to happen
After AJ and Randy Orton's war of words on Smackdown Live, it seems almost guaranteed the two will clash at the showcase of the immortals, 1/50
The Scottish Psychopath put the Big Dog down this week on RAW and after a hard fought match also bested the Lunatic Fringe. We believe the Roman will be seeking revenge on Drew for the surprise attack at Wresltemania in a 1 on 1 match, 1/2
Beth Phoenix and Natalya recently reunited at Fastlane to face Nia Jax and Tamina but the 4 women have yet to face each other in a tag team match, while this could take place on RAW we could see the match taking place early in the card, 1/2
Kofi Kingston, the eleven year overnight success must overcome a 5 man Gauntlet to challenge the new Daniel Bryan for the WWE title. Kofi has excelled in Gauntlet matches recently but we believe he will overcome Vince McMahons Roadblocks on the road to Wrestlemania to challenge Daniel Bryan 1 on 1 for the WWE title #Kofimania, 1/10
Asuka appears to have been lost in the shuffle lately with the Raw Women's Championship being the focal point of Wrestlemania this year. However, her ongoing rivalry with Mandy Rose and Sonya Deville appears to be leading to a triple threat match at Wrestlemania as Asuka hasn't picked up a clean win against either superstar in recent week, 4/1.
The Women's Tag Team Championships have only been on our screens for around a month but there are only a few teams that have much history together. In order for WWE to stall while they build their female tag team division we could see returning legends Trish Stratus and Lita return to challenge for the Titles, 1/1
The Usos have locked down every tag team on Smackdown Live over the years, or almost every tag team. The Hardy Boyz surprise return a few weeks ago could see two sets of brothers squaring off in a never before seen tag team classic, 1/1
The US title has been slowly building its prestige back after lacklustre reigns from multiple champions in 2018 and the recent set of fatal four way matches between Samoa Joe, R-Truth, Rey Mysterio and Andrade have been catching the attention of the WWE Universe. We've grown accustomed to seeing a multi man ladder match during Wrestlemania season and we see this year continuing the trend with Joe, Truth, Rey and Andrade being joined by Mustafa Ali and Kevin Owens to put on an unforgettable match, 16/1
And those are the odds for what we believe could take place at Wrestlemania this year. These odds could change in the build-up to Wrestlemania and we could see more matches on the card, we know there'll be a cruiserweight championship match (probably on the pre-show) and Bobby Lashley and Finn Balor could potentially have a rematch but we believe the Demon may have a date with the Deadman.
What do you think the Wrestlemania card will look like?
Let us know your thoughts
MostlyGary